Leading Recruitment Information...Delivered
Site Credits




Content Management & Updates
This site is maintained by Cuhire, utilizing the SMC content management tool.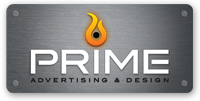 Web Design & Development
This site was designed and developed by a Minnesota website design company, Prime Advertising & Design.

Visit: www.primeadvertising.com.


Select the Best!
Cuhire offers both public and customized interview and selection training for your Managers, Board Members, and Employees participating in an interview process.
Stay Ahead of the Rest
Sign up to receive our newsletter. We do the research for you, and provide trends and best practices on acquiring talent and more!
Cuhire.com
Delivering Credit Union Talent - On Demand